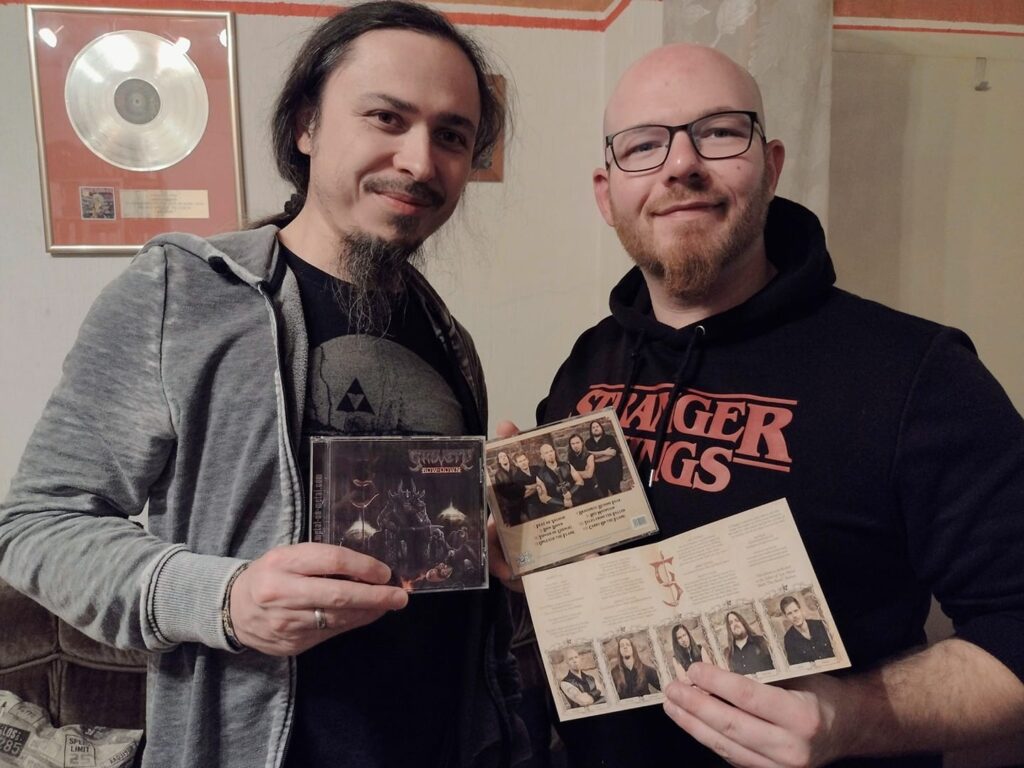 Phil and Kevin are glad to have the new album finally in their hands. Lukas and Kevin are heading to Keep It True Rising! and Phil will join them on Saturday. If you want to have a chat, drink a beer or buy a CD just yell loud enough.

Orders will be shipped next week.

Listen to "Bow Down"
https://youtu.be/s4niV5Lwq4w

Listen to "Tower of Ghenjei"
https://youtu.be/y3k0Xk5rPA0

Listen to "Carry On the Flame"
https://youtu.be/rKbVy2KO1pI

The time to Bow Down is now!